Business and product management
Shaping the future of medical technology
High-quality instruments that provide the best possible care for patients all over the world and facilitate the work of healthcare professionals. This standard is experienced anew every day by setting new trends, developing product ideas and sharing knowledge.
Eyes on the markets
Identifying and setting trends
With its products, Olympus Surgical Technologies Europe wants not only to satisfy customer expectations – but also to exceed them. For this reason, the departments of market intelligence and business development always have an eye on markets and current trends.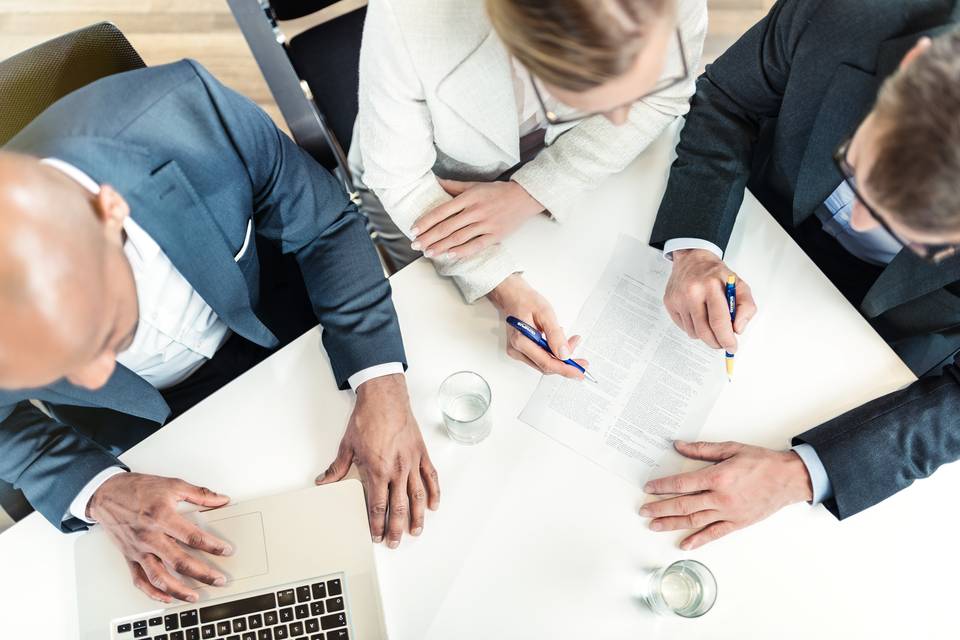 Those who want to act on a sustainable basis and enjoy long-term success must know the markets and needs of users and patients. Therefore, market intelligence collects and evaluates all the essential data concerning the healthcare market in the relevant regions of the world. Here, emerging diseases and applied surgical methods are aspects that are just as important as customer behavior, demographic development and competition.
The goal is to assess the potential of different markets and to use this market data to help the different business areas make future-oriented decisions.
Business development uses this market data and other information to identify new areas of business and to plan and implement the sales plus marketing strategy for the entire group.
Meeting customer requirements
Bringing product ideas to series production
Identifying trends is one thing – to adapt the product portfolio accordingly is another. Thus ideas for new products are just as important as the ongoing development of the current portfolio.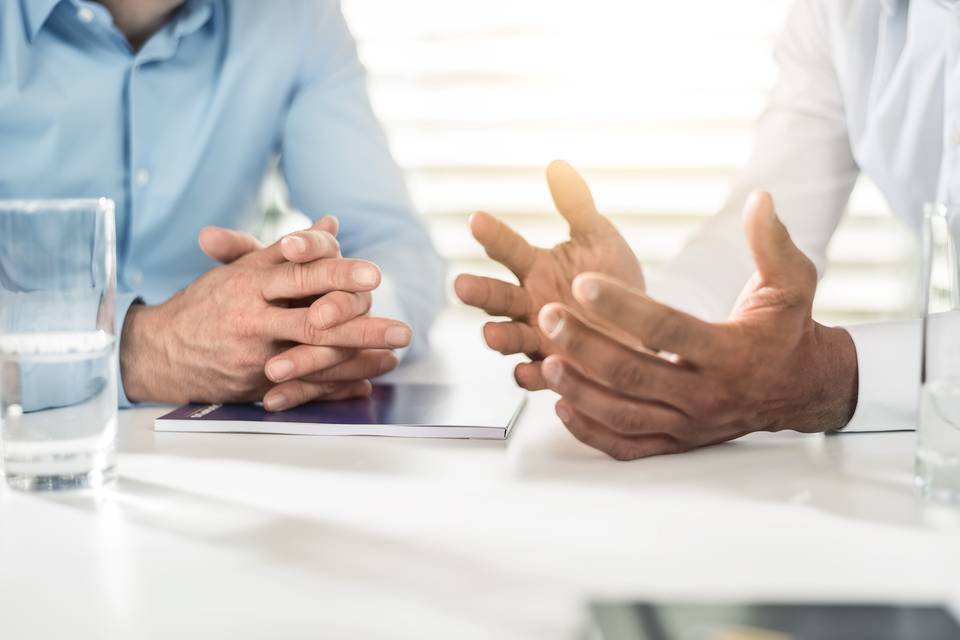 How can we make our current products even better? Which functions will be required in the future, and which not? Product Management is working on these and similar questions. In addition to planning, development and the launching of new products, the Product Managers of Olympus Surgical Technologies Europe are also keeping eyes on the further development of existing products.
To this end, Product Management works closely together with research and development. Procedure development is a special focus here. As partners with the users, Product Managers go to physicians' offices and operating rooms, analyze the processes and determine the needs of doctors, healthcare professionals and patients locally. Also cooperation programs with leading research institutions, universities and hospitals contribute substantially to our ability to transfer ideas to series production. These important components allow Olympus, with its high-quality products and system solutions, to be successful worldwide.
The Product Managers pass on customers' feedback directly to R&D.
Sabrina Fenger, Business Manager
Sharing knowledge
Modern training center on 1,000 square meters
At Olympus, knowledge is not a secret. To the contrary, it is shared! The highly professional environment of the Olympus Medical Training Center allows for the intensive, accurate communication and sharing of knowledge.

The training center features five training rooms with the latest medical and media technology, a dry lab with four work stations and a room for reprocessing instruments. In addition, there are also three showrooms and a multimedia auditorium with 120 seats where international workshops and symposiums are held. The centerpiece is the fully integrated ENDOALPHA operating room.
The training center offers a highly professional environment on 1,000 square meters that provides optimal training and the evaluation of workflows without any time constraints. Here, Olympus employees and healthcare professionals are already being prepared for the future of medical technology today.
Want to learn more about our Business and Product Management? Please contact us!
Employees
Trend Scouts and Product Managers wanted
Regardless of whether you see yourself in the research or strategy department, whether you prefer to work on new products or want to get others excited about our products - an interesting mixture of medical, market and technical subjects awaits you.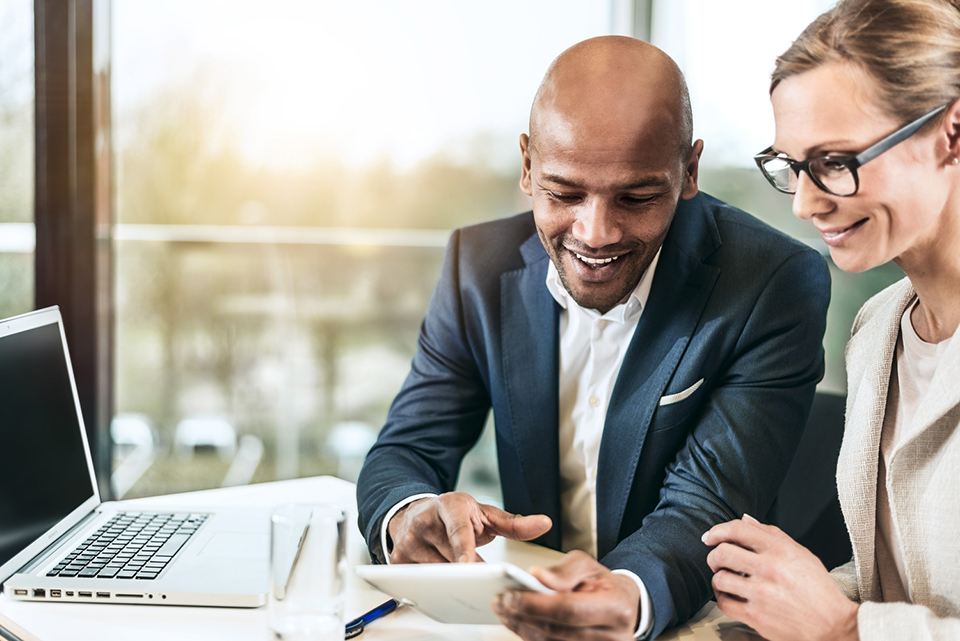 We are looking for motivated colleagues that want to promote the development of medical technology with us, whether as a Business, Product or Market Intelligence Manager. For all these areas, you should have a university degree – for example, in business administration or medical technology. Relevant professional experience is a plus, but we also welcome graduates that are looking to start their careers with us.
Excellent and close cooperation among the different business areas is the foundation for our success. Therefore, in addition to the professional requirements, it is also important that our employees happily work well together as a team. If you share our enthusiasm for medical technology, have good communication skills and enjoy cross-functional working conditions, these are the best requirements for a job application with us. At the same time, you should also be prepared to work independently, because it is important for us that every individual assume responsibility for their own projects early on.
Contribute to our growth – and grow with us! We offer diverse development opportunities and will support you in your career.
As Product Manager, you will work at the interface between the customers, the international sales organizations, the development teams and additional cooperation partners to develop our product portfolio further. You will analyze markets, trends and technologies, participate in international congresses plus fairs and also develop strategies for product launching.
As Business Manager, you will develop marketing and sales strategies for the entire group and implement them. You will observe relevant markets, speak with physicians and participate in international workshops, symposiums, congresses and sales events. You will also be responsible for the lifecycle management for existing products and present the development of new products and strategies.
Market Intelligence Manager
As Market Intelligence Manager, you will be directly involved in the strategy development of the company. You will research and evaluate essential data on the market plus the competition and provide valuable insights to be used by product management, business management and company executives to make strategic decisions. You will identify trends and present their effects. You will also work closely with outside partners like expert networks, market research companies and data suppliers.
Want to play a role in shaping the future of medical technology? We look forward to hearing from you!