Reprocessing
Reprocessing endoscopic instruments efficiently
Just as important for the good of patients and users as the procedure itself. After every operation, many instruments must be cleaned, disinfected and sterilized safely and efficiently for the next procedure.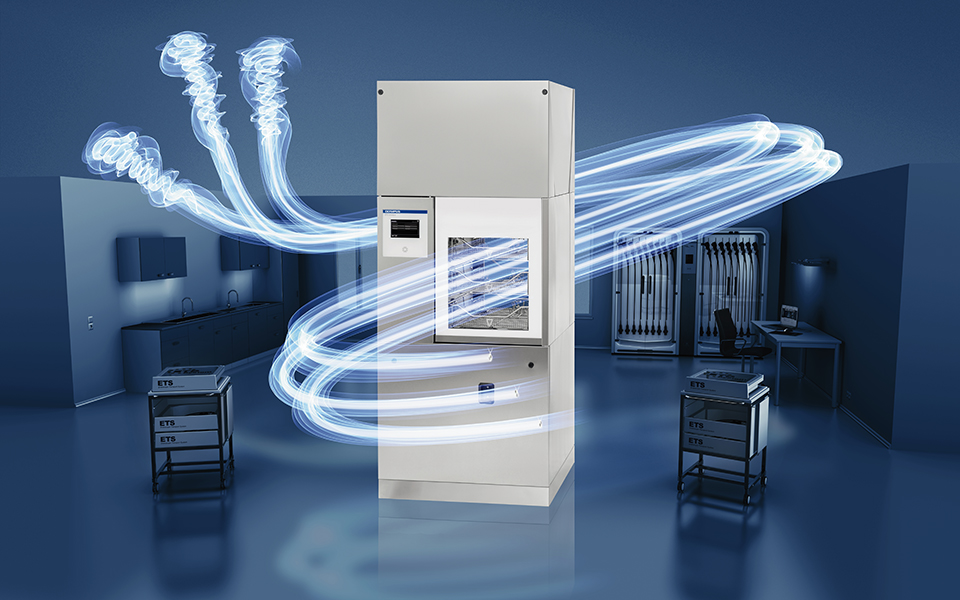 With the Endo-Thermo-Disinfector (ETD) system, Olympus Surgical Technologies Europe has been regularly setting new milestones in the reprocessing of sensitive endoscopic instruments – for decades!
Product groups
ETD Double: the ETD Double is the first cleaning and disinfecting machine by Olympus based on the pass-through concept and is the quintessence of decades-long experience in the reprocessing of endoscopes. The double-door model provides a strict separation between clean and unclean sides – for the highest standards of endoscope hygiene and patient safety.
ETD4: this 4th generation of ETD machines focuses on the optimization of the workflow in endoscopy. In addition, significant progress has been made in the automated reprocessing of endoscopes – in reliability, user-friendliness and safety.
miniETD2: the miniETD2 is optimized for smaller endoscopy departments. It uses the process chemical, peracetic acid, to clean and disinfect endoscopes.
Want to learn more about our product innovations and technologies or looking for a contact person in sales? You can find additional information under Innovations and Country selection.