Opportunities for students
We would like to get to know you
We are happy if we can get to know you while you are still studying – perhaps as intern, working student or while you are writing your thesis.
Students work closely together with other students, graduates and experts from diverse areas. This way you can complement each other, also qualify and make progress by rising to new challenges.
Career opportunities
Gain practical experience while you study
Depending on where you are in your studies, there are different opportunities to start at Olympus Surgical Technologies Europe. While you are studying, you can participate as intern or working student. Or you can finish your studies by doing your thesis work with us.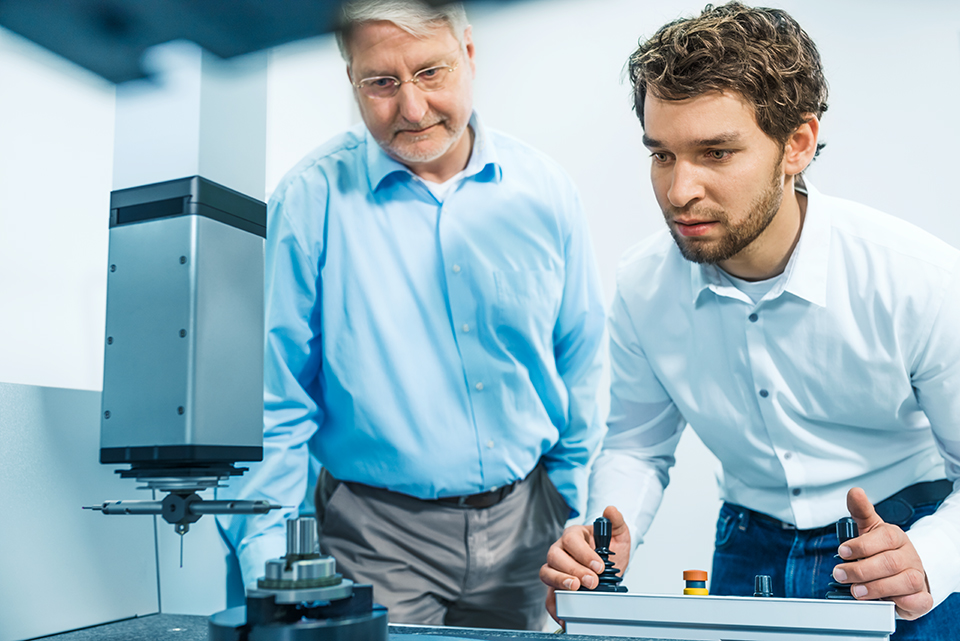 Internships
We offer three- to six-month internships that give students valuable insight into the work processes and structures of a globally active company. You will work in a team with experienced colleagues on selected projects and will assume responsibility early. This way you can find out where your strengths are and where you see yourself working in the future. At the same time, this will give us the opportunity to get to know you. We also post internship job vacancies, depending on our needs.
Working student positions activities
Take advantage of the opportunity to gain specialized work experience, start networking and share ideas with experienced colleagues plus other students. For about 15 to 20 hours per week and for at least six months, you can work in our teams and assume your own tasks in projects. We appreciate your interest in our job vacancies.
Degree theses (Thesis work)
If you want to finish your studies working on a practical thesis, you are at the right place with us. In personal discussions we will help you develop thesis contents and structures and will provide support for you over a period of three to six months as you write your thesis. After the thesis work has been completed successfully, of course there is also an opportunity for direct entry as graduate.
As working student, I was quickly given demanding tasks that made the job particularly interesting.
Sebastian Kracht, Development Engineer
QUALIFICATIONS REQUIRED
Curiosity and know-how
Even more important for us than your field of study is that you fit, and that you have the desire to enhance our company with your knowledge.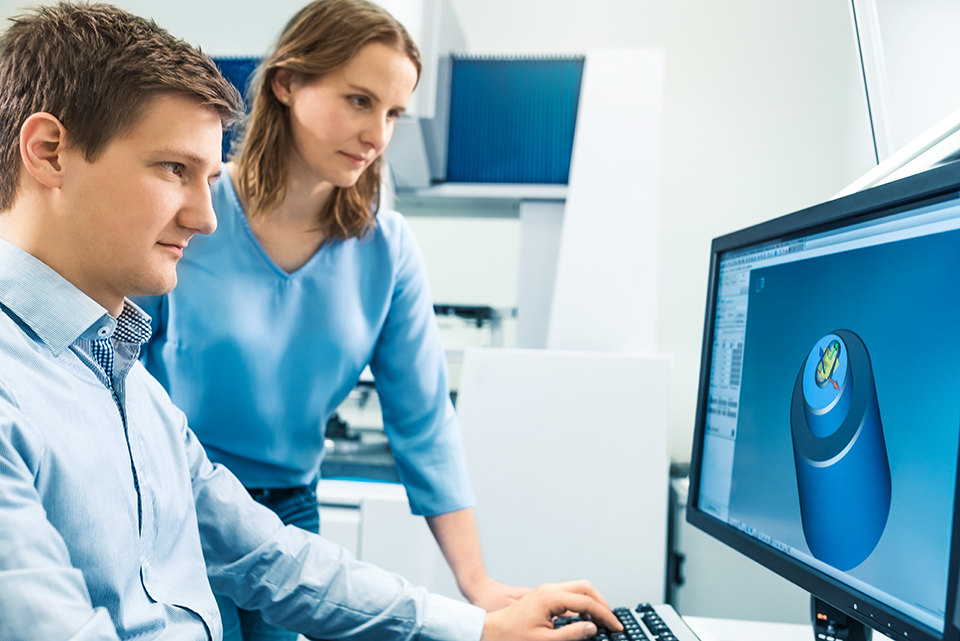 In addition to solid know-how in your field of study, what counts for us is that you have an interest in technology and that you can think in a structured plus analytic way. If you are also dynamic, ambitious and getting excited about new things, then you are exactly at the right place here with us.
Feel free to send us your application – with cover letter, CV including current grades and references. Then in your interview you will have the opportunity to meet the contact persons of your future department before a final interview with Human Resources.
Fields we are looking for include:
Medical technology
Informatics
Electrical engineering and information technology
Mechanical engineering
Mechatronics
Microsystem technology
Production and automation technology
Production management
Industrial engineering
Technical business administration
Many roads lead to Olympus. If you are graduating from another field of study and are interested in innovative medical technology, just contact us.
We are very happy to take on students once they have finished studying.
Sabrina Hahn, HR Manager
BENEFITS
Individual flexibility in an exciting environment
Olympus Surgical Technologies Europe offers you an optimal environment to gain your first career experience in a professional team.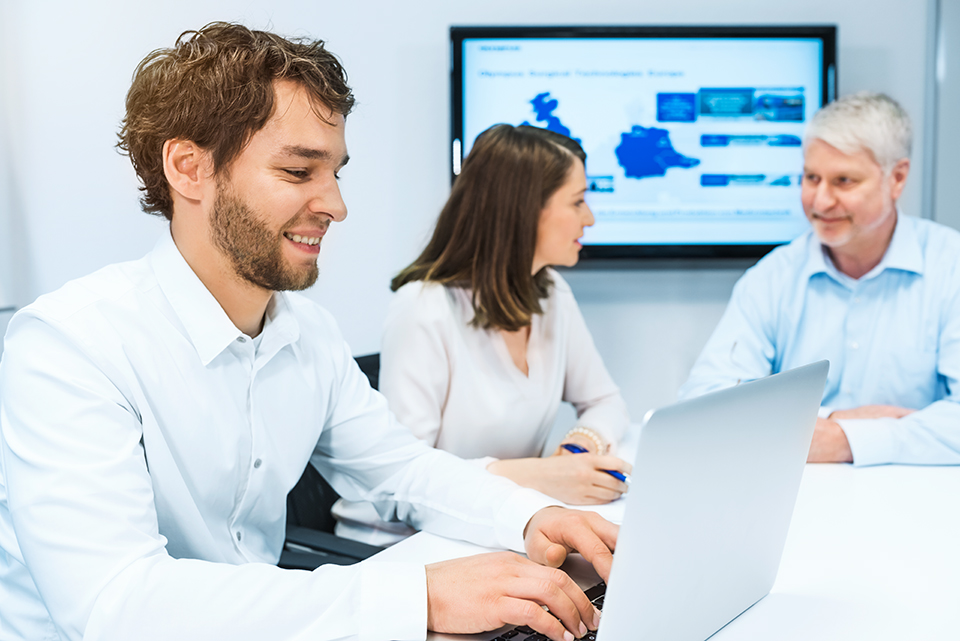 There are many good reasons to start your career with us. Even while you are still studying, you have the opportunity to gain much practical experience in an exciting working environment, to learn your personal strengths and to assume responsibility early in your own projects. You will profit from the international and innovative world of Olympus and other benefits especially for students:
A permanent mentor for support and regular feedback discussions
Exciting, independent projects in an international working environment
Flexible working hours
Proportional vacation time
Legal minimum wage for interns starting with the first month
Subsidized lunch in the company cafeteria
Discounted monthly ticket for local public transportation
Wide selection of company sports opportunities
Want to learn more about career opportunities? We look forward to hearing from you!
Even as a child I was always helping my father to fix things. So I knew from an early age that I wanted to study mechanical engineering.
Patricia Heras Ferruz, Mechanical Engineer
Job vacancies for students
Apply now!
Olympus Surgical Technologies Europe is always looking for dedicated students. That is why we appreciate your interest in our posted job vacancies.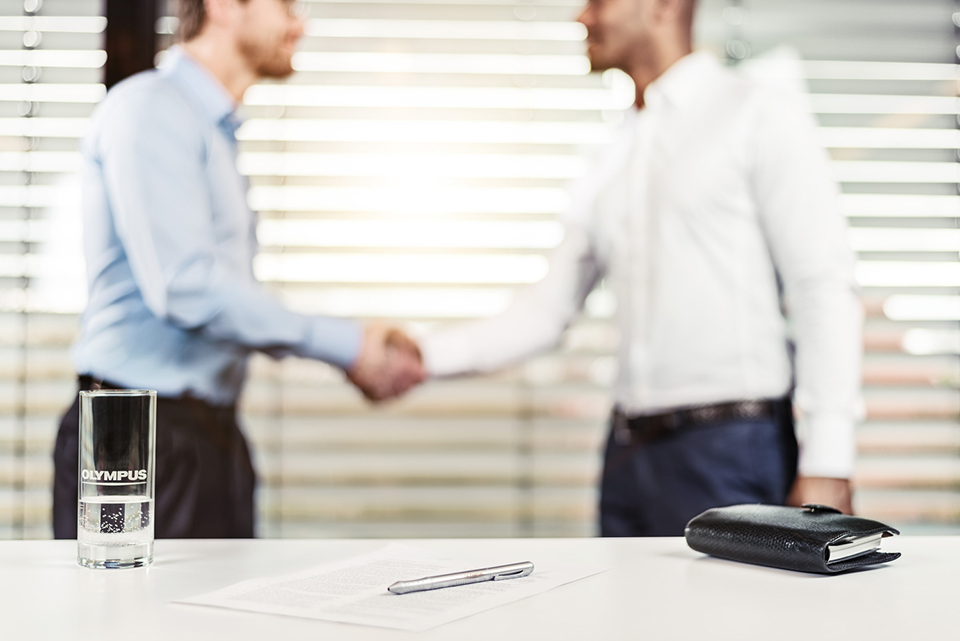 Show us that you want to do something for your personal and professional development – and we offer the respective job challenges:
Want to learn more about career opportunities? We look forward to hearing from you!